Happy First of July, dear readers! Yes, it's Canada Day today so a tip of the hat to our neighbors to the north. And for all of us, I've prepared the following forecast of our intuitive-energy weather this month. Enjoy the beauty, and beware the thorns - July's energy is
The Rose: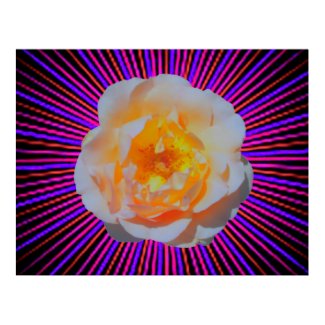 The Rose, where we are now, is the challenge of reaching perfection. The key to this challenge is simple: Allow the perfection to unfold naturally. That's easier said than done, especially for those who are perfectionists! Remember, the Rose is a living thing. You prepare the ground, plant the roots, water and
nurture
it. Do you then try to force the roses to bloom?
Coming up ahead of us is The Robe, the challenge of our roles and identities. Career-related issues - especially tension around work-life balance - are highlighted under this energy, so this month may be a good time to take a look at that area of your life. Ultimately, the answer this challenge is to recognize that all play many roles on our journey through a lifetime - and they all have they place, neither too big nor too small. If all the world's a stage, we may as well play with the roles we're playing.
Our higher selves want us to pay attention to The Wheel of our destiny, our karma, and our life history. That sounds like a tall order for one little month, but know it's about gaining perspective. Our life experiences add to our karmic "resume." What knowledge or wisdom - or story - are you gaining from what you're experiencing today?
Major themes for this month involve our work and service in the world. It's also a good time to access our own healing qualities, and to refine our perception so we can see the truth and not be easily fooled. The energy peaks early, around July 4-5, leaving the rest of the month to put into practice the insights we've gained during this coming week.
Would you like to have a personal reading of your energy cycles? My illuminating readings will help shine the light on your path! Order an online reading at:

EclecticaByJan.etsy.com.

For more information about the full range of intuitive services, visit my website at

GeoGlowConsulting.com.