"Being a Dad" Father's Day Card from Zazzle.com
Have you thanked your Dad lately, for all he's done and all the love he's given you? This unique and beautiful card will help you get the words out. Perfect for Father's Day, Daddy birthdays, or any time you just want to say "Thank you, Dad!"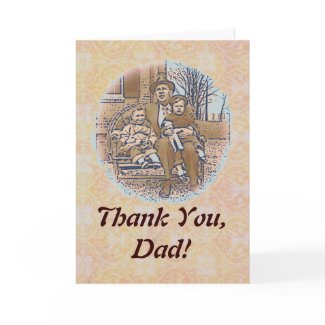 "Being a Dad" Father's Day
by
jan4insight
Join one of the biggest
artist affiliate programs
And my heartfelt thanks go out to *The Graphics Fairy* for providing
the
Dad with kids
and background images!