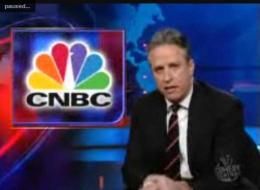 .
Open Letter to Mr. Santelli: I understand your need to snicker at the thought of helping your "loser" neighbors avoid foreclosure. I mean, even though your neighbor babysat your kids, lent you their lawn mower, and looked after your house when you were away, if they were losers enough to face foreclosure then they made their own bed and they should lie in it, right?
But what I want to know is, When the value of YOUR house tanks after your neighbor's house is foreclosed, will you still be snickering????
.
About CNBC
Read the Article at HuffingtonPost
.